Company Information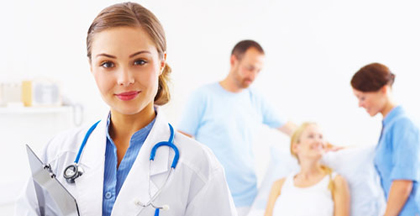 Welcome to Galaxy Informatica
GALAXY INFORMATICA has always had one goal in mind: "Provide the most valid, accurate information available through chart abstraction", so healthcare professionals can improve healthcare outcomes. And at GALAXY, a group of physicians, pharmacists came together to achieve that goal.
At GALAXY we provide valuable information through chart abstraction to healthcare and wellness communities performing clinical research. We empower our customers with complete information to help them make informed decisions and improve the lives of those they serve.  In fact, we still conduct every project using only medical professionals – physicians, pharmacist, and nurses, to gather our data. And because each GALAXY's senior staff member and many of our regular employees have a medical background, our clients benefit from the kind of expertise they won't find anywhere else.
Today, GALAXY INFORMATICA is highly-sought-after by health-care related companies looking for the most accurate information possible. We can collaborate with partners from Pharmaceutical companies conducting outcome studies related to their drugs, to Managed Care firms looking for information on the status of a specific patient population; we have customized solutions to meet needs of all.
Company Overview
A team of healthcare professionals with expertise in clinical chart abstractions and medical coding
Therapeutic experience:

Oncology,
Cardiology
Infectious Diseases
Rheumatology
Endocrinology & Many More

Highly qualified & skilled associates
Profound knowledge of US & European healthcare systems
Fully equipped and secured research center
Medical Records & Chart Abstraction Solutions